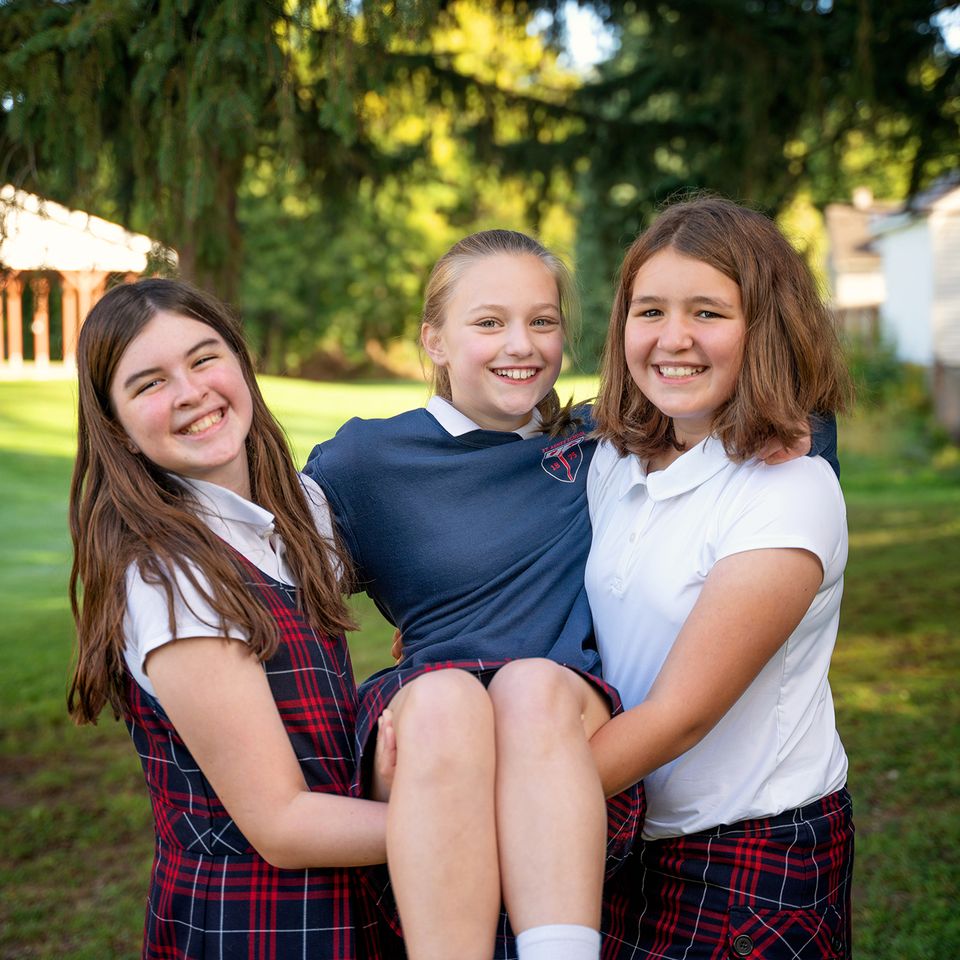 Two of our students at our popular fundraiser, Race to Educate 5K.

St. Agnes School, as part of the Diocese of Rochester, admits students of any religion, gender, race, color, and national or ethic origin, in the administration of their educational policies, scholarship & loan programs and other school administered programs.  In other words, no matter who you are, you are welcome here!

Children entering Kindergarten must be 5 years old on or before December 1 of that year; all children will be screened for readiness prior to enrollment.  We welcome children of other faiths, though it is understood that the Catholic philosophy and religion programs of the school are maintained for all students, regardless of their personal religious affiliations.

Transfer students' records, including immunizations records, must be submitted to the school before the transfer may be completed.  For the mutual benefit of both our existing and incoming students, we reserve the right to request an interview with any pertinent professionals.

To register your child at St. Agnes School or to review our Registration Forms and other information, please visit our Forms & Document Directory page for all of our downloadable content.